Sustainability

COLOPL's Sustainability
In order to realize its philosophy (Mission and Vision), the COLOPL Group aims to solve social problems through business activities and make the everyday lives of people more enjoyable and wonderful.
In order to create a sustainable society, we have identified material issues that the COLOPL Group should address from the two axes of Expectations from Society and Stakeholders and Three Elements Necessary for the Development of COLOPL (Human Resources, Technology and Business Environment). The Group aims to achieve sustainable growth and increase its medium-to-long-term corporate value through its business activities.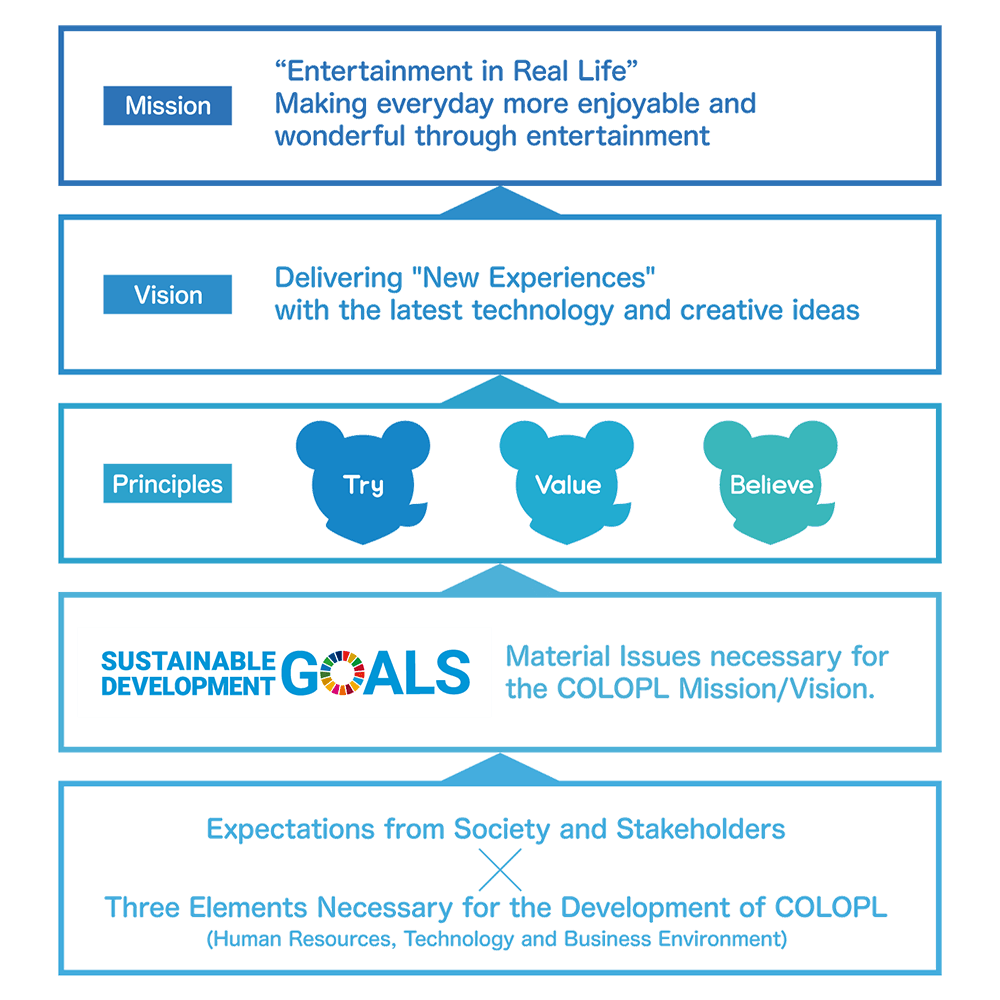 Identifying material issues
To identify material issues in the SDGs, we conducted an analysis of material issues for stakeholders and the COLOPL Group, to further clarify the issues to be addressed. We identified eight material issues.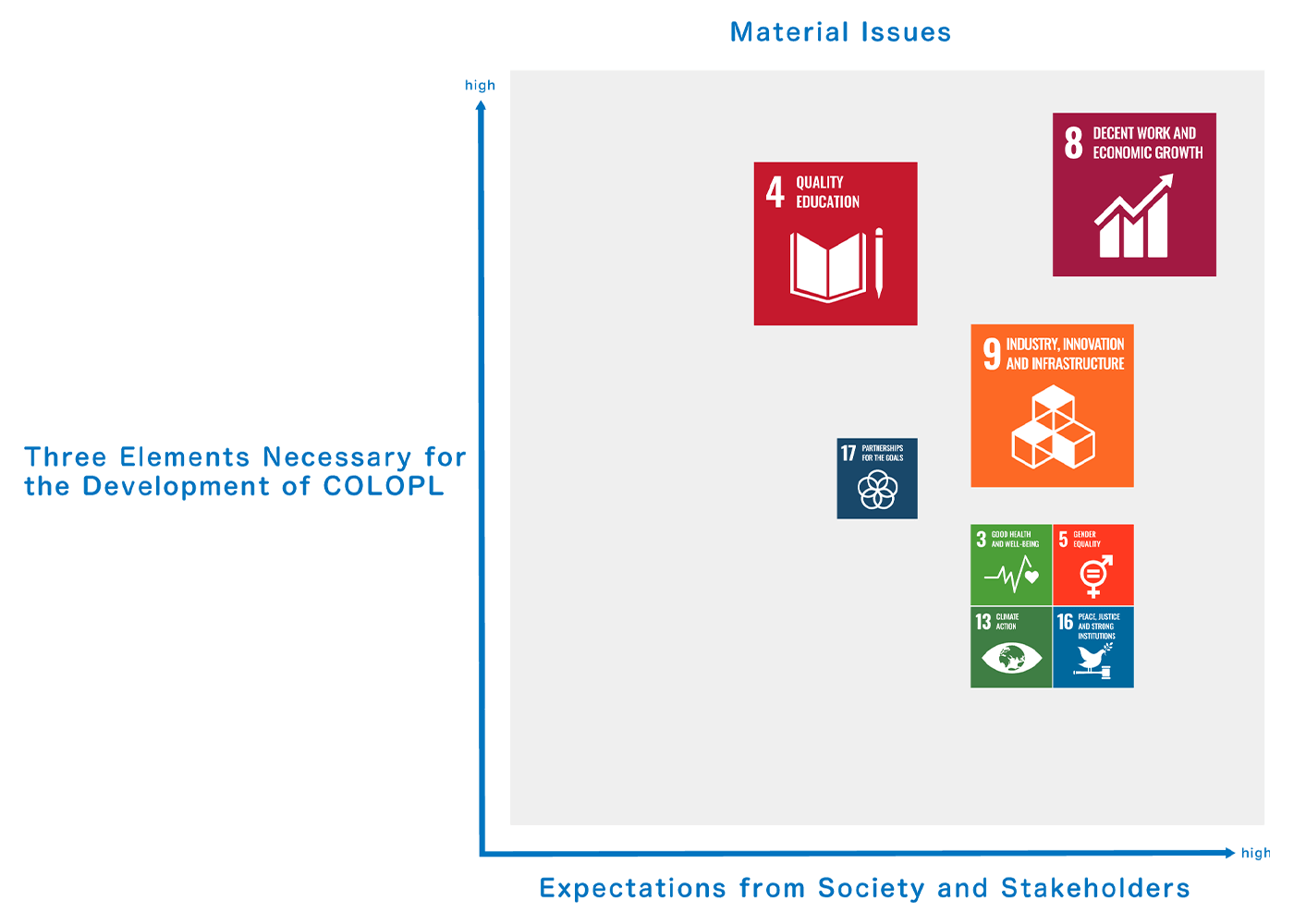 Commitment to Sustainability